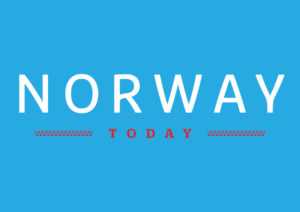 The Client
The Royal Embassy of Norway
The Task
To showcase the country of Norway as a modern, strategic Arctic nation to the United States by highlighting its people who love the great outdoors as much as its arts, history, and culture.
The Solution
A beautiful, bold print and digital publication called Norway Today, showcasing all of the key topics through photography, icons, illustrations, and enriching content. The Embassy wanted to present Norway as a progressive nation, serious in the deep sea oil and gas industries as well as in sustainability.
Highlights
Strong images. Each section opened with a table of contents featuring beautiful photography and icons to provide an introduction to the content and direction for the reader.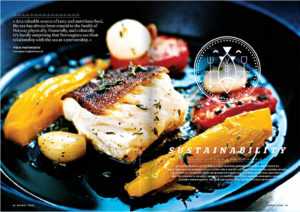 Illustrations of famous Norwegian individuals accompanied their profiles to serve as a playful element.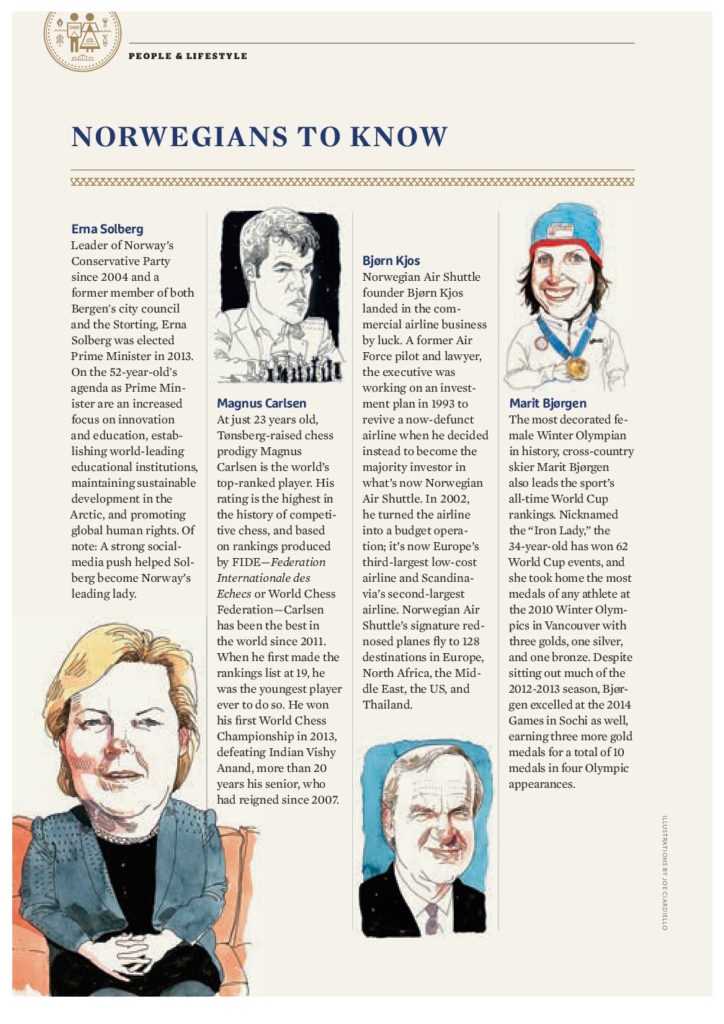 Two wrap-around covers were created for distribution in fall/winter and spring/summer, each showing a scenic area of Norway.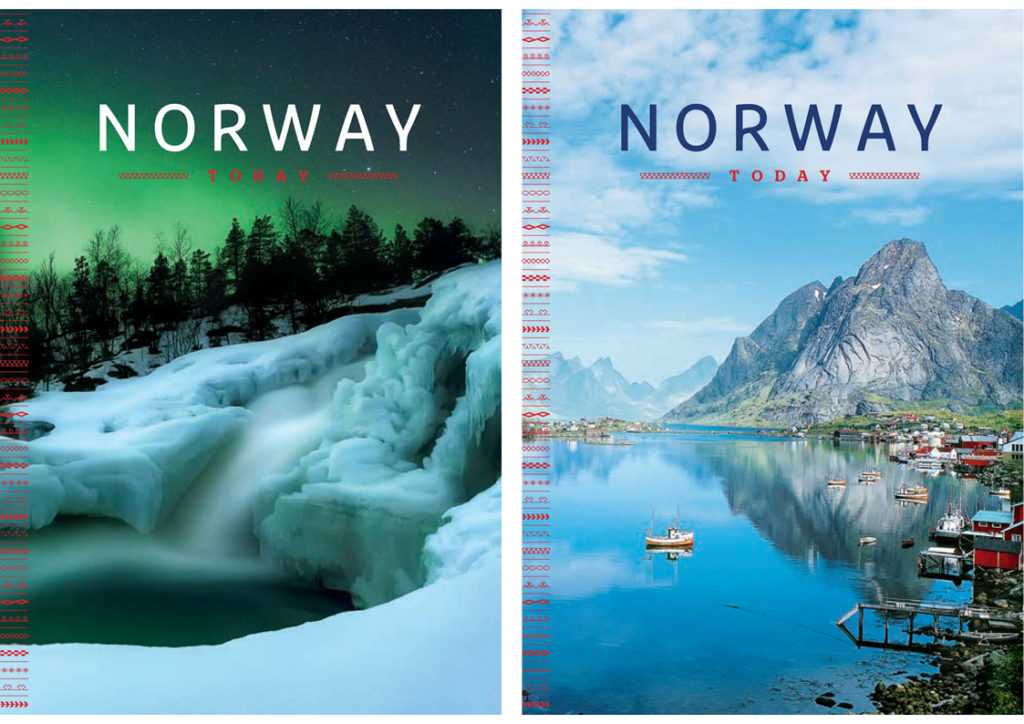 Fun facts. When browsing through the magazine, reader's eyes are drawn to short, interesting tidbits about Norway sprinkled throughout at the top of the pages adding in points of entry and engagement.


Smaller Size. For distribution at events, Norway Today was produced as a small, journal sized magazine (6 ¾" x 9 ½") to easily fit into bags.
Icons. A unique iconography was created and incorporated throughout the publication. As a nod to the history, we featured 1,000 years of Norwegian sweater patterns on the binding and as a design element throughout.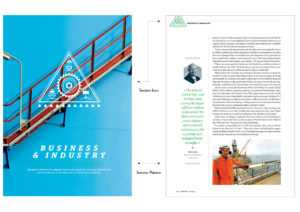 Short, interesting articles. Each article was kept to one or two-pages with shorter sidebars, quotes, and infographics to increase readability. The magazine covered everything from art and design, to Norway's work in Arctic research, technology, and oil.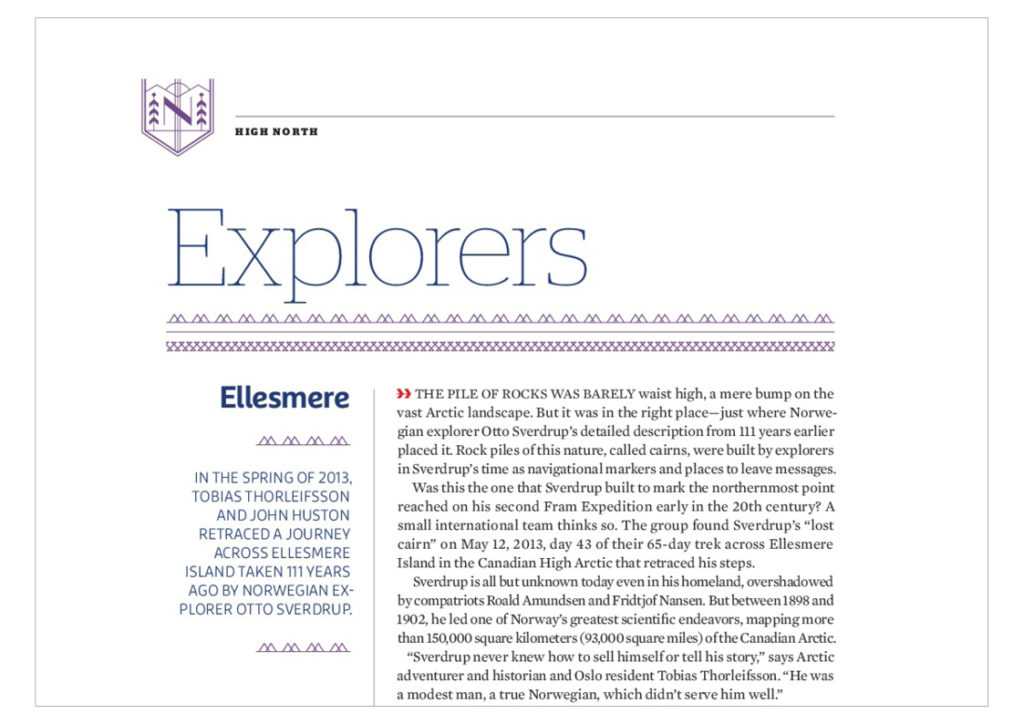 Digital version. An interactive, multimedia digital version was posted on the embassy's website and made available as an iPad app with video integration. The articles could be easily shared on social media, furthering distribution and their reach.
The Final Result
A beautiful publication that showcased Norway as a trusted, modern and strategic partner in the north. It garnered positive feedback from readers, staff, the government, and won the Folio Best New Design award in its first year.